Blog › October 2011
October 20, 2011
---
I have just recently sold this listing at 1601 - 8871 Lansdowne Road, Richmond.
---
October 5, 2011
---
Real Estate And Internet Marketing

Marketing your real estate business on the internet is an important component of your business as a Realtor. The trend is moving towards the use of technolocy and the internet for any business, including real estate. The internet makes searching for real estate information easy and quick. Realtors who can be found on the internet with useful info online visitors are looking will benefit in getting more leads and doing more business.

Technology is not the cure all answer

In the days of yore, clients would likely find either a personal or company Yellow Pages ad. If you were in the Yellow Pages, you were somebody.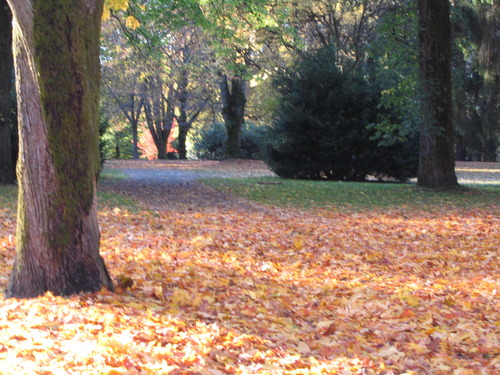 Today it's your website, and even then your website is often being left behind at the speed of light. If you're not search engine optimized you are winking in the dark. You're not likely to be found if you don't appear within the first two pages on Google search, making you yesterday's news.

Over 80% of home buyers and sellers are using the interenet to look for information online. Technology is important to them from their point of view. They want every element of marketing available to them and they will use technology to separate agents they will and won't consider for their real estate needs. Not using technolocy in your real estate business is not tapping into this growing trend in the market place.

Off-line Marketing

One the other hand, there are still many Realtors who don't use technology, but sell as much real estate as others who do!. They continue their print ads, flyers, and face-time approach in doing their business. They haven't spent any time learning programs and apps, and they haven't spent a penny on the equipment or machines that the technology uses. But, they are successful and do as many deals as the most successful Realtors who use technology.

Which group do you want to be in?

A balanced approach to using technology and old-fashion marketing works best if you don't want to miss out on buyers and sellers who belong to either of these two camps. The need for internet visibility is a challenge for many Realtors to acheive. But, falling short of being found on page one or two of Google organic search is not an option. It means being found and get connected to your prospects, or missing out the opportunity due to poor use of technolocy.
Return to homepage.
---
October 3, 2011
---
My Assessment For The Real Estate Market for 2012
I just received an email mortgage rates update from a Mortgage Broker from Dominion Lending. Judging from the ultra low mortgage available to home buyers, the real estate market can be expected to be sustained and do reasonably well for 2012.
Terms
Bank Rates
Our Rates
6 Month
4.45%
4.40%
1 YEAR
3.50%
2.89%
2 YEARS
3.85%

2.49%

3 YEARS
4.35%
2.89%
4 YEARS
4.79%
2.99%
5 YEARS
5.19%
3.29%
7 YEARS
6.35%
4.49%
10 YEARS
6.75%
4.79%
Rates are subject to change without notice. *OAC E&OE
Prime Rate is 3.00%
Variable rate mortgages from as low as Prime - .30%
Recent Weeks' Real Estate Activities
Other than some townhomes and condos selling at a slower pace, older detached homes under $1,000,000 are attracting considerable buyers interest. Homes priced reasonably are selling well, though at price point some 3% to 5% lower than the peak months back in March and April, 2011.

It is difficult to see home prices making another new height anytime soon. The reason being the stock markets around the the world suffered heavy sell off, and investors and home buyers are more cautious about the future for real estate.
The poor economic outlook and trouble in the financial markets in US, EU, Asia and other part of the world will deter some buyers making their puchases. However, home prices will likely be maintained at current level as interest rates are not expected to spike up anytime soon.
---