Canada's housing starts slow in November
December 8, 2011
---
New home building across Canada dropped by a sharp 13 per cent in November as the volatile sector that represents condos and apartments showed declines, but there was still no sign the red-hot Canadian housing market is poised for a tumble, analysts said.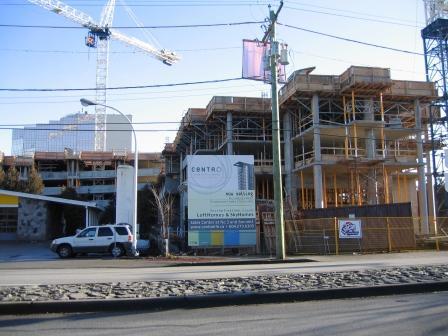 The Canada Mortgage and Housing Corporation reported Thursday the seasonally adjusted annual rate of housing starts was 181,100 units in November, down from 208,800 in October.
It was a much larger decrease than economists had expected, as construction of multiple units fell after months of increases driven by a booming condo market in large cities like Toronto, and Vancouver.
Greater Vancouver home Sales for 2012
Since 2005, homes sales on average dropped about 3.5% every year. With the continuation of this same rate of decline, 2012 could end up with a home sales figure around 328,500 units. Market sentiment may turn for the worst if events in Europe caused a major set-back in the Greater Vancouver housing market.
---