Greater Vancouver Home Sales Statistics
November 23, 2011
---
Greater Vancouver Home Sales Data
What a ride from 1995 to 2011! Home prices were stagnant for a few years from 1995 to 2001. Greater Vancouver home sales took off when Canada's interest rates were cut several times and lowered dramatically after the dot.com burst. You can view the interest rates chart below to see the rate reductions over the past 10 years.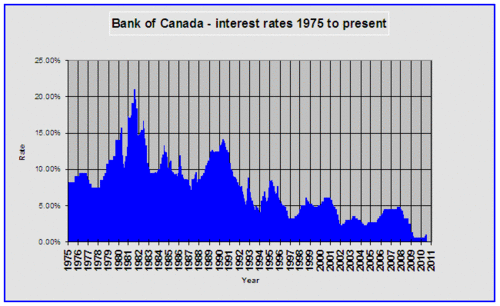 Home prices in Greater Vancouver made specticular gain over the years, but sales and home prices took a beating in 2008 caused by severe liquidity problem and the collapse of Lehman Brothers in the US. The market recovered in 2009 and continued to rise until May 2011. The market eased off a littlle over the past few months.


What will happen the next 2 years?
Some economists are projecting the market will stay flat or declines a little the next 2 years. The next 2 years could be challenging years for the housing market to hold on to the gains made the past 10 years.
The chart below showed that home sales peaked some 6 years ago in 2005. How much of the gains will be lost is hard to predict. If sales remain active about 30,000 units, the erosion in home prices will be limited. However, if sales slump below 28,000 units, a bigger drop in home prices can be expected.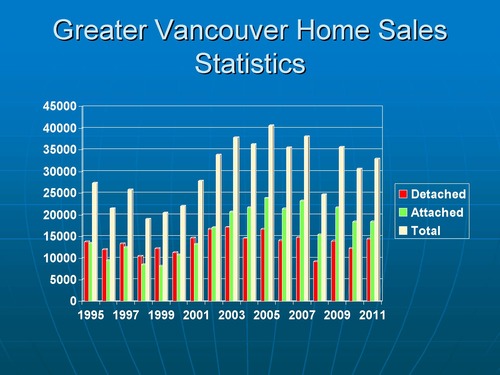 We will discuss and analyse the significance of the sales figures in another segment of this blog.
---