IS IT A BUBBLE?
July 14, 2015
---
Although we have seen prices move up in all categories, by far the most active is the detached market. All areas of the detached market are seeing multiple offers in many cases in the double digits. The greater Vancouver area detached market continues to be red hot and shows no signs of slowing down.
Our brokerage continues to see large numbers of transactions booked every month.
Will we see an eventual slow down? Probably! But how slow can it really get and probably only for a short period of time. If we believe (as most of us do) that we are a world class city then if we compare our real estate prices with the other world class cities we are still relatively inexpensive. There is still room for prices to continue to move upward barring any global disaster.
In the mean time, if you own property or are planning to buy property in Greater Vancouver you can enjoy an unbelievable lifestyle which cannot be surpassed by other areas.
According to the latest information released from the Real Estate Board of Greater Vancouver and this
article
posted at REW.ca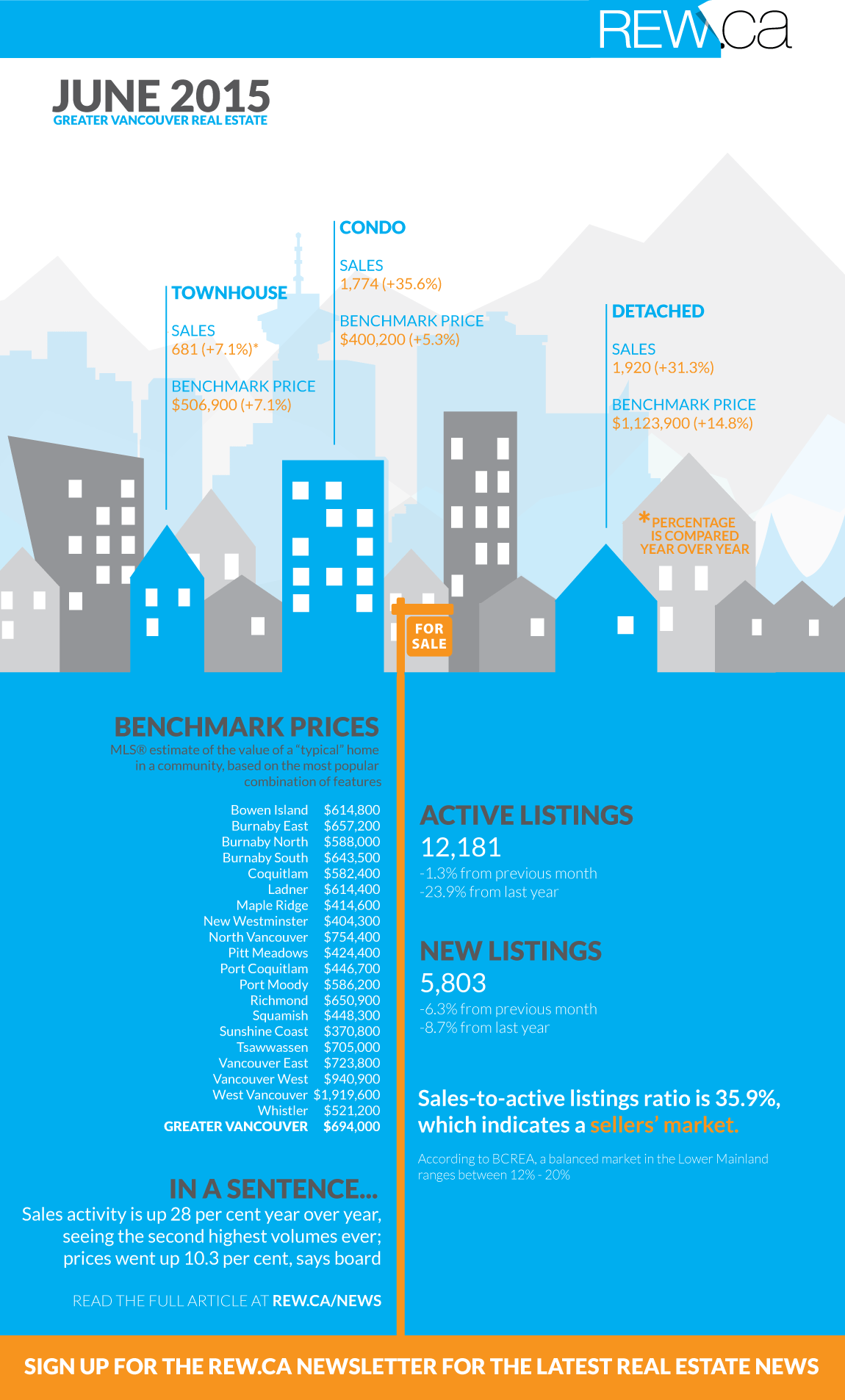 Greater Vancouver home sale prices are up 10.3 per cent year over year according to Real Estate Board of Vancouver (REBGV) figures released July 3, and real estate sales numbers continue to climb. In fact, the 4,375 homes sold last month were 29.1 per cent above the 10-year average for June.
Below is our useful infographic that highlights the key stats and breaks down the figures, area by area.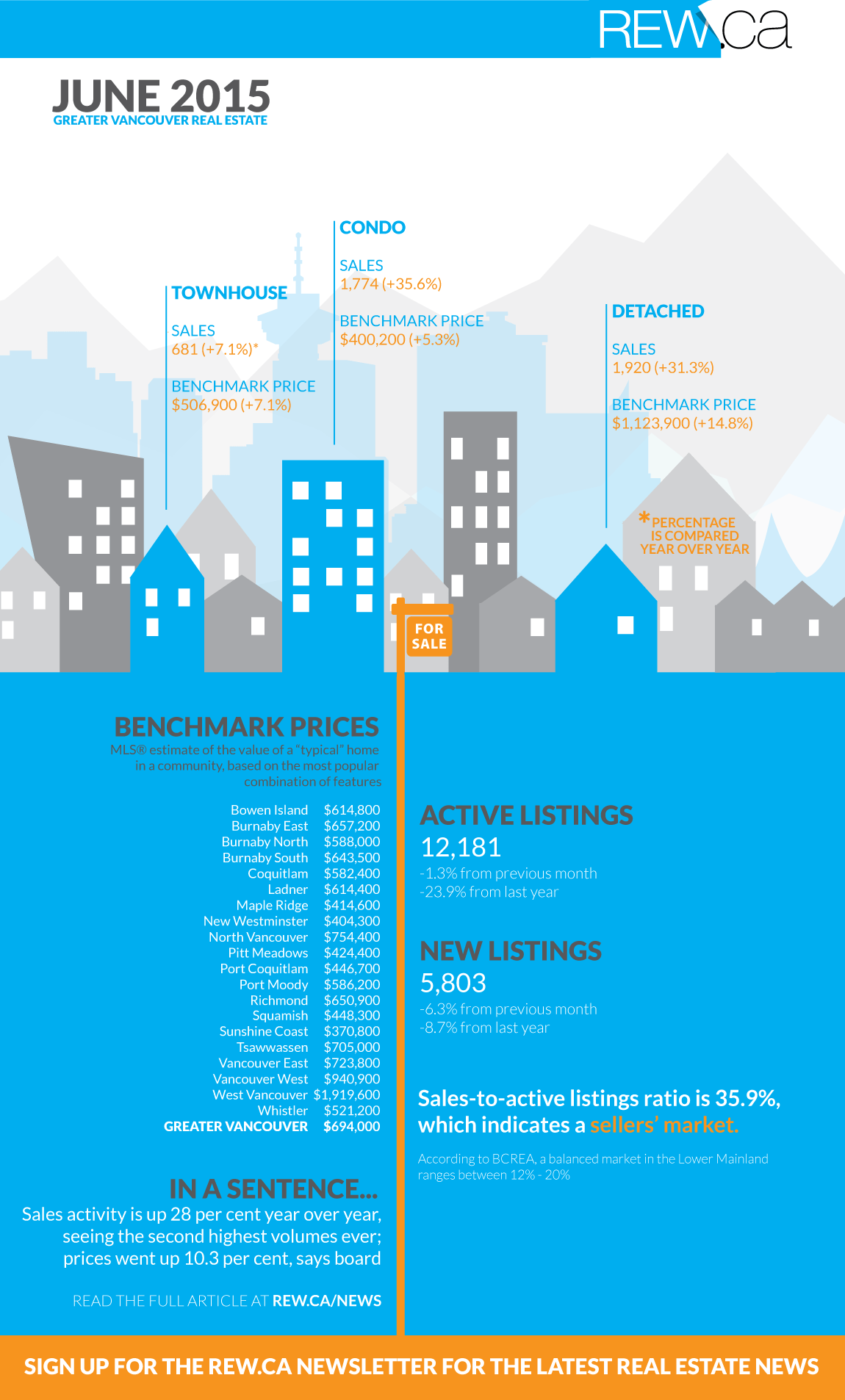 ---