May 12, 2012
---
Easy MLS search using Team3000 Realty''s website

Whether you are using Google search team "Team3000", "Team 3000" or "Realty 3000" you will be directied to Team3000Realty.com, a MLS search portal for Greater Vancouver, Fraser Valley and Chilliwack. Our website Team3000Realty.com is designed to provide you the MLS listings and homes for sale info in the city you are searching.
Just type in the City and Team3000
If you are looking for homes for sale in Burnaby, just use Google search and type in "Burnaby Team3000". You will be directed to Team3000's Burnaby's MLS website. And, if you are searching for homes for sale in North Vancouver, you can do the same Google search, but using "North Vancouver Team3000"
It doesn't matter whether you put Team3000 or Team 3000 with any city you want to search for homes listed for sale on the MLS system, you will be directed to Team3000's MLS Search portal for that city.
Working with Team3000 Realty
We are here to serve of home buyers and sellers. We want to offer oru clients a great experience when buying or selleign their homes. In addition to offering you our presonalize service and working with you to buy or sell your home, we offer your great after sales support.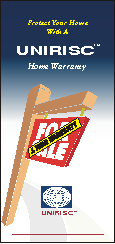 For one, we have a "UNIRISC Resale Home Warranty" that is available to our home buyers and sellers, with our compliment to thank them for their businesses. For more details on the program, kindly click this link and email us by typing in the subject line "Resale Home Warranty". We will confirm and ackowlege receipt of your email request.
If you like to speak to one of our agents working in your area, kindly call us at 778-297-3000 or email us.
---