Team3000 MLS Search
Team3000 MLS® Search allows you to search homes for sale in Greater Vancouver, Fraser Valley and Chilliwack...
Detached Houses
for sale

Townhouses
for sale

Condos & Apartments
for sale
Team 000's MLS® Portal is www.Team3000.ca. You willl find on the left navigation tabs, various cities in Metro Vancouver, Fraser Valley and Chilliwack displaying the housing types: detached houses, townhomes and condos. Select the housing type you are interested.
Using the slider bars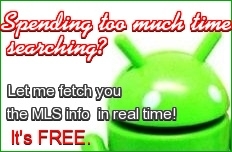 After you have selected the housing type, for example "houses" under Vancouver West, the page that opens up "Vancouver West Houses". There are 4 slider bars below it - you can select the number of bedrooms, bathrooms, area (range of sizes) and price (range of prices).
Lastly. select the "sort order" before pressing the "Search" button to get the list of homes meeting your criteria.
Viewing property details

You can view the property info, photos and Google map location by selecting the "Property Details" or "Property Address" in red print. View example here.
If you like to view the propety, an email request can be sent to Team3000. One of our sales associates will get back to you to confirm the date and time the viewing appointment can be arranged.
Hope the above explanation is useful in helping you with your search for homes online.
Thank you