Renos that make sense
March 20, 2015
---

We all want our homes to look great. You know about regular maintenance but you might also want to renovate that tired bathroom or dated kitchen, or replace those older windows and redo the basement to create more living space. Here are six renos that may help to increase your home's value: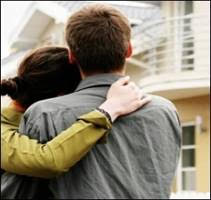 Revamp the Bathroom. Every year the Appraisal Institute of Canada surveys its members and compiles a list of renovations that yield the best return on investment. Year after year refurbished kitchens and bathrooms head the payback list. An old toilet that's cracked or dirty or doesn't work properly is a turn-off. Vanities should be eye-catching and practical. Good lighting boosts value. Better yet - add a window if you can, to get natural lighting. If you want to save some money consider re-glazing the tub, rather than getting a new one. Bathroom upgrades can cost anywhere from $3,000 to $25,000 however may will recoup 75% to 100% of the initial cost.
Upgrade your Kitchen. This sits at the top of any reno list. It's the heart of a home and the room where families spend most of their time. So where do you start? This is the reno that can overstretch the budget because there is so much you can add. If you're adding high-end upgrades such as stainless steel appliances make sure they're not sitting on vinyl flooring or sitting against worn-out cupboards. Kitchen upgrades can cost anywhere from $5,000 to $75,000, however you may recoup 75% to 100% of the initial cost.
House needs a roof. This might not be the most exciting reno but it does have its perks. A dry house, for one. Curb appeal for another. Roofs aren't cheap but they last a long time. A new roof can cost anywhere from $10,000 to $30,000, however you may recoup 80% of the initial cost..
Try a coat of paint. This is your best bet to increase the value of your home. Paint is one of the easiest and cheapest things you can do to freshen up your home and add zip to it. A paint job will cost from $100 up to $4,000 for a large house, however you may recoup 100% of the initial cost.
Finish the basement. A finished basement is very attractive to buyers. Not only does it increase floor space but it can be a place for the kids and/or a place to put extra stuff. Basement renovations can cost from $3,000 up to $$50,000, depending on the size and what you add, however you may recoup 75% of the initial cost.
Go for new windows and doors. Doors and windows are the first impression visitors have of your home. You can boost curb appeal, lower heating and AC bills, and add value to your home by upgrading. New windows and doors will cost from $3,000 up to $25,000, for a large house, however you may recoup 75% of the initial cost.
Once you decide you want that new kitchen the next question is how to pay for it. In today's low interest market, your home equity is the first place to look. Today five-year variable rates are as lows as 2.2% and five-year fixed rates are as lows a 2.74%. A home equity line of credit may also work for you, depending on your personal situation.
Let's talk renos - call me today
Crystal Lau
Mortgage Consultant
The Mortgage Group
Tel.: 604-787-1043
Fax: 604-629-6668
Whatever your borrowing circumstances are, I have options that work!!
---