Thanks to Kim Spencer, REBGV's
February 23, 2015
---
It is so nice to know that our Board supports us!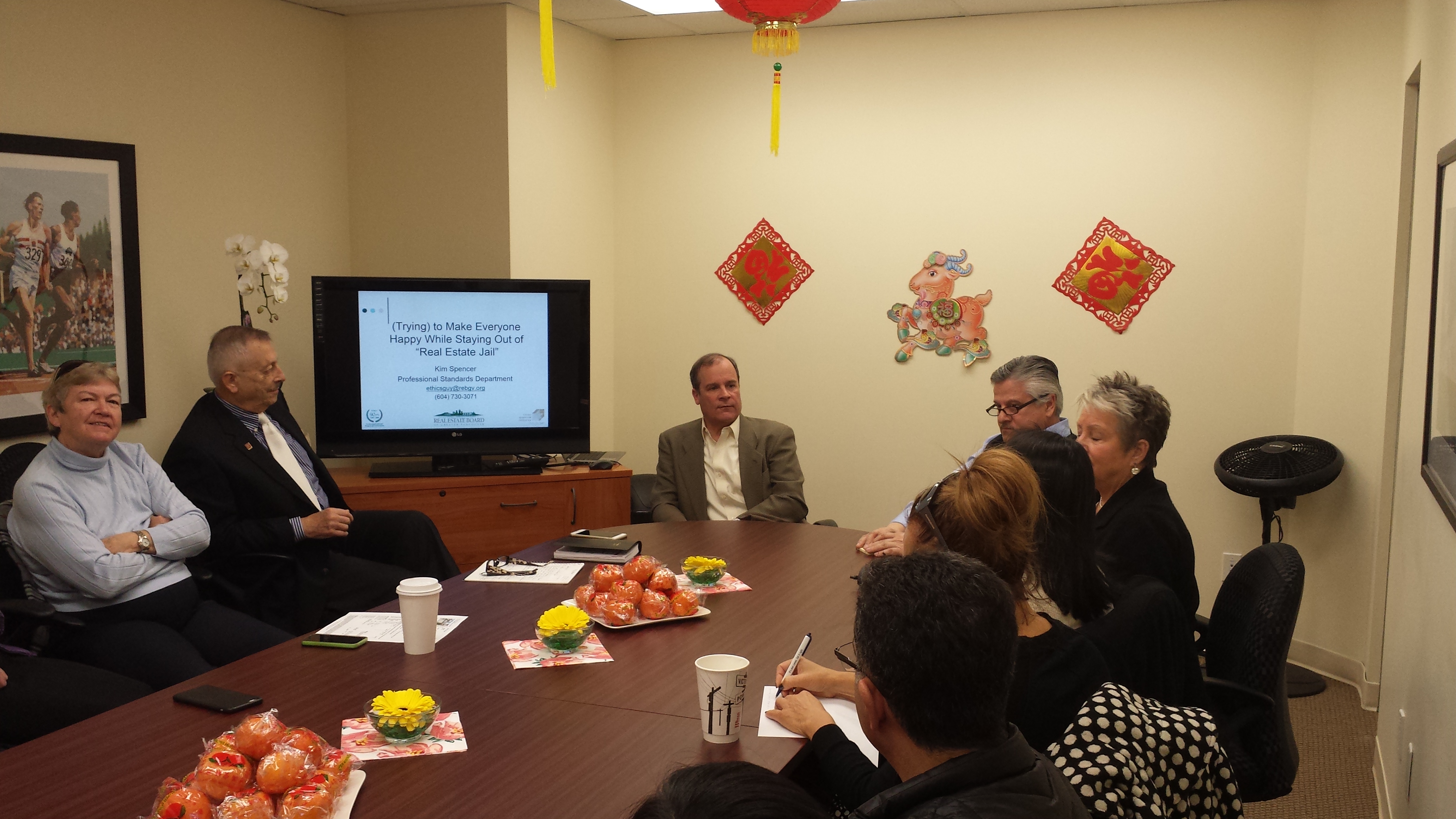 Kim Spencer "The Ethics Guy" from the Real Estate Board of Greater Vancouver attended our

Monday

sales meeting this morning and provided us with great information. Among the many topics was a discussion about "Commission Advances" from pre-sales. After listening to what Kim had to say he re-confirmed what we had always thought to be true. The fact is that "Commission Advances" are nothing more than a LOAN. The agent has not earned commission until the deal completes. Which could cause a liability for the Agent as well as the Brokerage.
Further discussions were held on the new "Paragon" system coming into effect in August which will replace mlxchange and fusion. Also coming soon is a new portal "REALTOR®" replacing REALTORLINK.ORG. This new portal is apparently much more user friendly.
We also of course discussed ethics, professional conduct and staying out of "REALTOR® JAIL"
We want to thank Kim for his participation and support.
---